Share:
Aiding Taiwan Against Pandemic with Technology, NARLabs Launches Numerous Anti-COVID Projects
News on June 23, 2021
With over 170 million having been infected and over 3.7 million deaths, COVID-19 continues its spread around the globe. As such, many of Taiwan's industries are thinking of ways to contribute combatting the virus, including the Ministry of Science and Technology (MOST), which encourages academia and researchers to help the nation through technology's beneficial uses. NARLabs has answered such call by introducing numerous projects that will combine the strengths of academia, researchers and industry to jointly develop anti-pandemic technology and safeguard Taiwan's citizenry.
NCHC helps citizens understand pandemic-related data
On March 2020, NARLabs' National Center for High-Performance Computing (NCHC) created the COVID Dashboard (https://covid-19.nchc.org.tw/) to compile data both from Johns Hopkins University and Taiwan's Ministry of Health and Welfare. Not only does the website open all sorts of raw data to the public, it also creates visualizations to aid netizens to better understand the latest pandemic news in Taiwan and abroad. As Taiwan's COVID situation has changed, the site's content and functions have been upgraded since June of this year, adding a distribution map picturing case numbers throughout Taiwan's cities and counties, and using maps, numerical values and colors to create an interactive, fluid visual. This allows users to stay informed about their local area and the country with a tap of their cellphone.

Additionally, the COVID Dashboard has include data charts for users to see changing trends in COVID cases at the national, county, city, and even township level. The data also shows the number of those vaccinated and the vaccination rates within each county and city, and the number of visitors to the website recently can reach 3 million in one month, making it one Taiwan's most essential platforms for understanding the outbreak's changing numbers. It also integrates the data's original information sources, and since January 2020, it has consistently accumulated pandemic data both domestic and abroad, which works as value added data applications crucial for researchers' endeavors.
TIRI assists getting rapid testing products on the market
Through bio-technology platforms, the Taiwan Instrument Research Institute (TIRI) helps manufacturers join in combatting the pandemic. ACE Biolabs's antibody rapid test product, for example, completed clinical trials with the assistance of TIRI's molecular biology and immunology analysis facilities, as well as its expertise in tech optimization. As a result from this collaboration, the final product passed the Emergency Use Authorization (EUA) requirements and entered the market, allowing purchasers to know their COVID status within 15-20 minutes after testing. Ten thousand have already been sold to frontline testing stations, hospitals and medical testing centers.

Molsentech's COVID-19 rapid testing chip has completed clinical trials at the Kaohsiung Veterans General Hospital with the help of TIRI's heterogeneous integration of microfluidic channels packaging technology and licensing assistance. The product is currently undergoing EUA reviewal and expected to go on sale in the near future, becoming the world's first rapid nucleic acid testing chip that possesses a high sensitivity not requiring PCR amplification. Not only does it just take three minutes to show testing results, making it 90 minutes faster than current testing products, its accuracy is equal to traditional nucleic acid tests. Whether an individual is at the initial stages of infection or asymptomatic, the testing chip still provides accurate results, which is crucial for use in the frontlines of an outbreak.

In another case, Taiwan Advance Bio-pharmaceutical Inc. and S&T Biomed jointly developed and antibody rapid test, and through TIRI's experience in tech optimization, they were able to complete clinical trials at Chang Gung Memorial Hospital and is also expected to reach the market after EUA approval. With test results showing in just 15-20 minutes, once it is available for use at home, both companies will begin accepting orders and help meet market demand while also improving Taiwan's testing capabilities.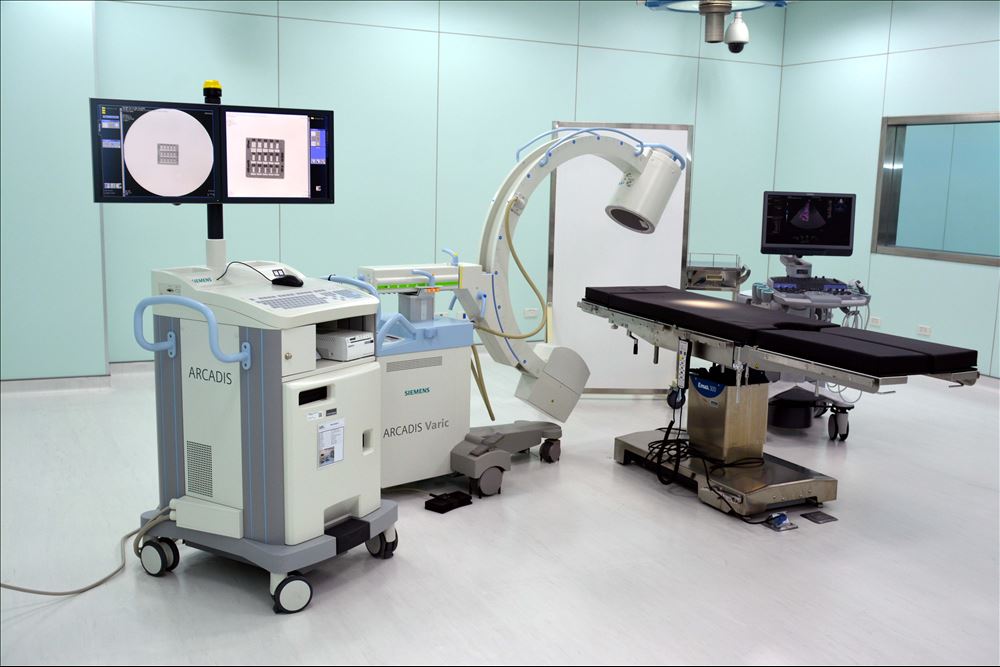 TSRI helps develop anti-pandemic chips
To attract more interest in the use of semiconductor technology to improve pandemic-related research, NARLabs' National Semiconductor Research Institute (TSRI) has adopted "semiconductor anti-pandemic chip development" as its mission, opening proposals from academic and research teams. TSRI will lower costs of equipment use and tape-out chip price, which will encourage usage from academia and researchers and unite to fight the pandemic.

Proposal submissions are divided into categories that include gas detection, general biomedical testing and projects for special design services. Gas detection utilizes TSRI's gas sensor manufacturing, circuit reading and modular packaging services to complete a chip able to detect the specific gasses exhaled by patients, and compare biomarkers to determine whether the subject is infected with the virus. General biomedical testing utilizes polymer microfluidics, microelectrode bio chip integration and packaging, heterogeneous integrated packaging of microfluidic biomedical sensors, and other process design and integration services provided by TSRI's MEMS manufacturing platform. The result is a chip that can detect a patient's virus genes, proteins and serum to determine whether he or she is infected. Projects for special design services refers to the use of TSRI's offline service for CMOS chip processing to carry out the design and system development of virus detection related chips, or chips for DNA, RNA, and protein data analysis, which in turn accelerates virus detection and analysis. This category may also include the use of AI system chip design platforms and services, design and develop AI analysis systems chips for physiological signals or symptoms, allowing for precision medical treatments.
NLAC helps in preserving and developing vaccines
Responding to the ongoing COVID-19 pandemic, NARLabs' National Laboratory Animal Center (NLAC) launched the Ark Project to help domestic research teams overcome difficulties. As Taiwan undergoes a level-3 lockdown, many research institutions' animal facilities have reduced the feeding capacities, and many important species may not be maintained and face extinction. The Ark Project uses sperm cryopreservation technology to assist in the emergency preservation of such species, and through remote backup mechanisms for facilities in both north and south Taiwan, NLAC provides twice the protection to reduce the risk of extinction. Currently, many research teams have been helped, and the frozen embryos and frozen sperm of more than 2,990 strains have been stored. It is estimated that more than 70% of the strains used in the country have been covered. After the pandemic, NLAC can assist multiple entities to rebuild their experimental populations and continue productive biomedical research.

NLAC also launched a vaccination project to provide animal resources and testing and analysis services with full support for vaccine development and testing. In addition to expanding hamster production capacities needed for vaccine trials, NLAC has also added pathology, blood biochemistry, and immunoassay services for COVID-19 infection models, which can support research on evaluations for vaccine efficacy and post-infection treatments. As a member of the "Global Mouse Models for COVID-19 Consortium" (GMMCC), NLAC actively introduces global resources and relevant data concerning COVID-19 experimental animal model, serving as a source of reference for domestic vaccine researchers.